Regional Pilgrim centers
Regional pilgrim centres develop the St. Olav Ways and provide information to pilgrims within their respective regions.
What do they do?
The regional pilgrim centres work in many areas. Networking and cooperating with the local businesses is one of their main tasks. Cooperating with the municipality , churches, county municipalities, voluntary teams and organizations, museums and more, is also part of their job in order to develop a sustainable tourism in their area and an economic growth based in culture and nature. With a large network of key partners, they facilitate good experiences along St. Olav ways, The Pilgrim Paths to Trondheim. The work by the regional pilgrim centres is coordinated by National Pilgrim Center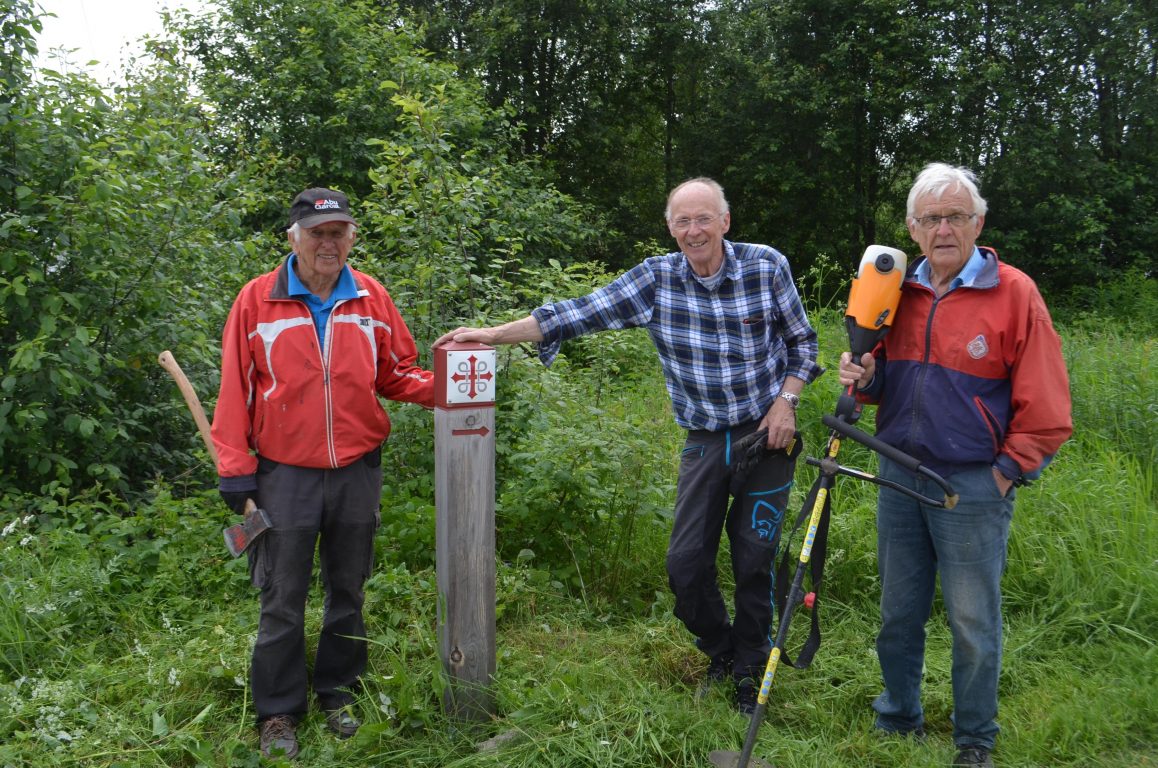 Good cooperation is the key
Together with the municipality, church, county municipality, voluntary teams and organizations, museums and many more key partners, regional pilgrim centers work to stimulate pilgrimage and sustainable tourism in their regions. Represented here by the Oslo Pilgrim Center, which together with skilled partners provide signage in the Bærum region.