Stiklestad Pilgrim Center
Pilgrim Center Stiklestad is located at Stiklestad National Cultural Center and is responsible for St. Olavsleden in Norway. The center works with infrastructure, marketing and information for pilgrims.
For the pilgrims
Stiklestad Pilgim Center cooperates closely with Stiklestad nasjonale kultursenter og hotell when it comes to offers and information for the pilgrim.

The reception is open 24 hours a day and pilgrims are offered both discounted hotel rooms and for groups, also historical accommodation at the medieval farm Stiklastadir. It is also possible to get a tour of the museum and the medieval church from 1180. For booking of accomodation and tours, contact the hotel.


Stiklestad church is open during the summer season every day at 11:00 -18:00.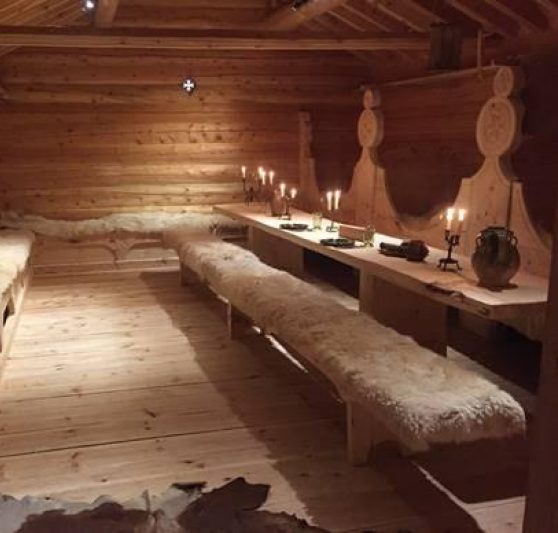 Historical Accomodation
Stiklestad Cultural Center has a medieval farm called Stiklastadir, where you can experience both the longhouse and guesthouse. Pilgrims if in a group, have an unique opportunity to spend the night in historical surroundings at the pilgrim loft or the medieval loft.
Les mer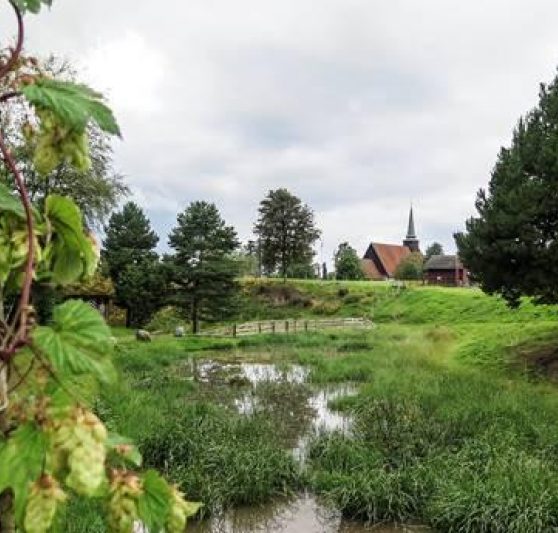 The Battlefield Stiklestad
Stiklestad Pilgrim Center is located on the very battlefield where the Viking king Olav Haraldsson, later St.Olav, was killed in 1030. Stiklestad is located approx. 100 km north of Trondheim and is an exciting place to visit for pilgrims hiking on St. Olavsleden.
The center's organization and tasks
Regional Pilgrim Center Stiklestad AS is owned by the municipalities of Verdal, Levanger, Frosta, Stjørdal and Malvik, together with Stiklestad National Cultural Center and Nidaros Diocesan Council. The Pilgrim Center receives extra funding from Trøndelag County and the National Pilgrim Center, as well as through various projects.
The Purpose of the Pilgrim Center
The company's purpose is to develop pilgrimage as a tourism product along St. Olavsleden by:
Facilitate for the pilgrims to experience the history, culture, nature and spirituality of the trails
Give pilgrims information about St. Olavsleden
Develop the network of hosts along the St. Olavsleden
Market pilgrimage along St. Olavsleden
Ensure and coordinate maintenance of St. Olavsleden
Build corporate networks along St. Olavsleden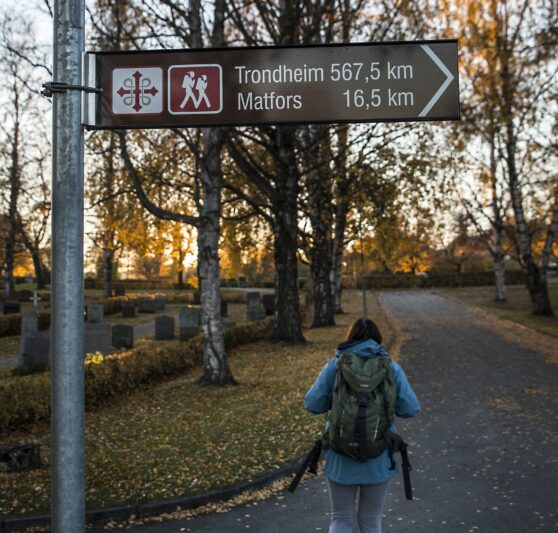 Cooperation across the border between Norway and Sweden
Developing and operating St. Olavsleden in two countries is a major task that requires a coordinated interaction between several different groups such as. accommodation, business, municipalities, church, volunteering, and so on. Together we ensure the good pilgrimage experience from Selånger in Sweden to Trondheim in Norway.
Ansatte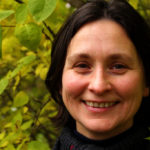 Visit Innherred v/Anne Haga
Tlf: +47 995 73 854
Tourism Manager for the area of Innherred
Contact
| | |
| --- | --- |
| Email: | stiklestad@pilegrimssenter.no |
| Tel: | (+47) 932 17 739 |
| Adress: | Stiklestad allé 350 |
| Opening Hours: | Weekdays 08:00 -16:00. 24-hour open reception at the cultural center. |
| Accomodation: | hotell@snk.no, tel. +47 740 44 200 |