Valldalsleden
Valldal - Lesja - Dovre mountain
From the fjord to the mountain, a pilgrim path in the footsteps of the Viking king Olav Haraldsson.
Valldalsleden starts in the fjords and end up in the Dovre mountain, connecting to the Gudbrandsdalsleden. According to the history of St. Olav, this is the route Olav chose when he escaped the country in the winter of 1028-1029. He boarded his ships on land in Valldal and from there he crossed the mountain to Lesja and Dovre.
Seamonsters and steep gorges
Valldalsleden starts at the pier in the village of Valldal, today best known as the place for strawberries in the summer. If you are in Valldal during the strawberry season then you must ensure a taste of the specialties of the place! It was at Valldal that the Viking king Olav Haraldsson, later St.Olav, and his men went ashore in the winter of 1028 - 1029 according to Snorre Sturlason's royal sagas. According to the saga, Olav encounters a seamonster on his way into the fjord, which he throws up into the steep mountain wall in Syltefjellet and the mark still stands there.
Shortly after the Valldalsleden pass through the settlement in the center of Valldal, it goes up a steep hill - Korsbrekka, Where Olav stopped according to the saga before he went further up the valley. The trail eventually passes the stone quarry at Døving, where there has been a small chapel, and on to Gudbrandsjuvet and Alstad. Here Olav stopped in his time, and here the pilgrim should stop too. Gudbrandsjuvet is worth a visit and there is the possibility of accommodation in Juvet landscape hotel or at Gudbrandsjuvet camping.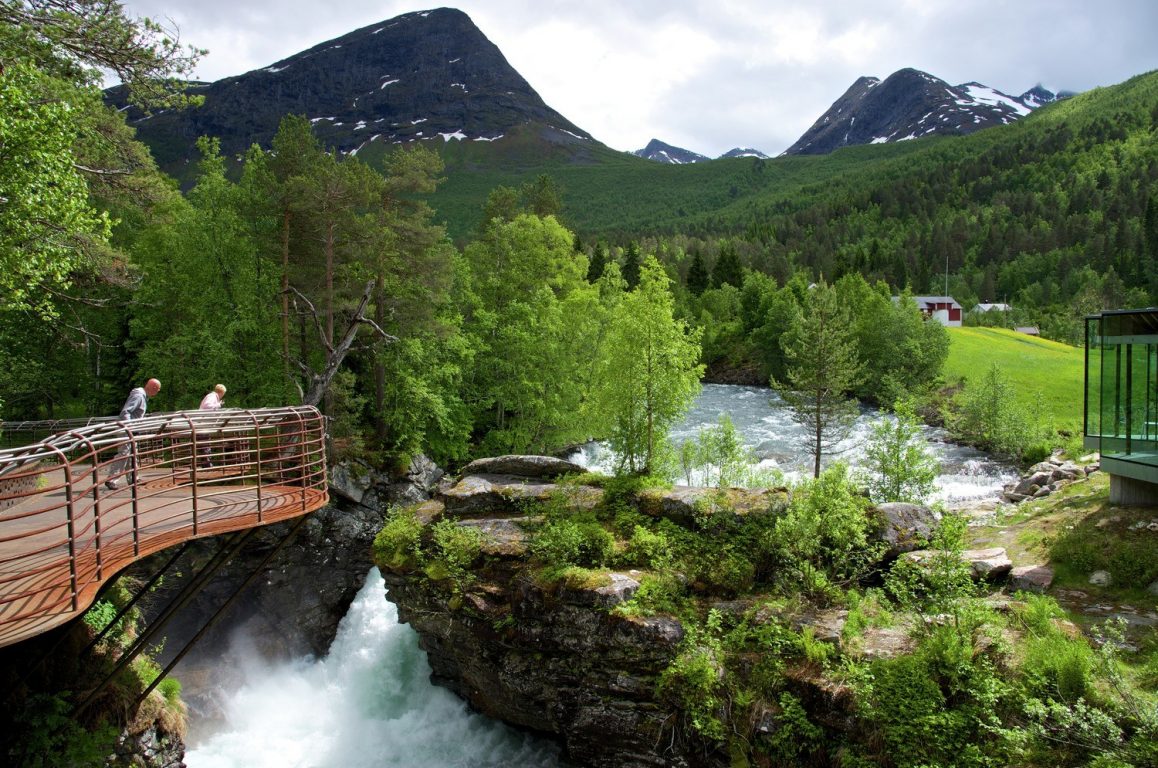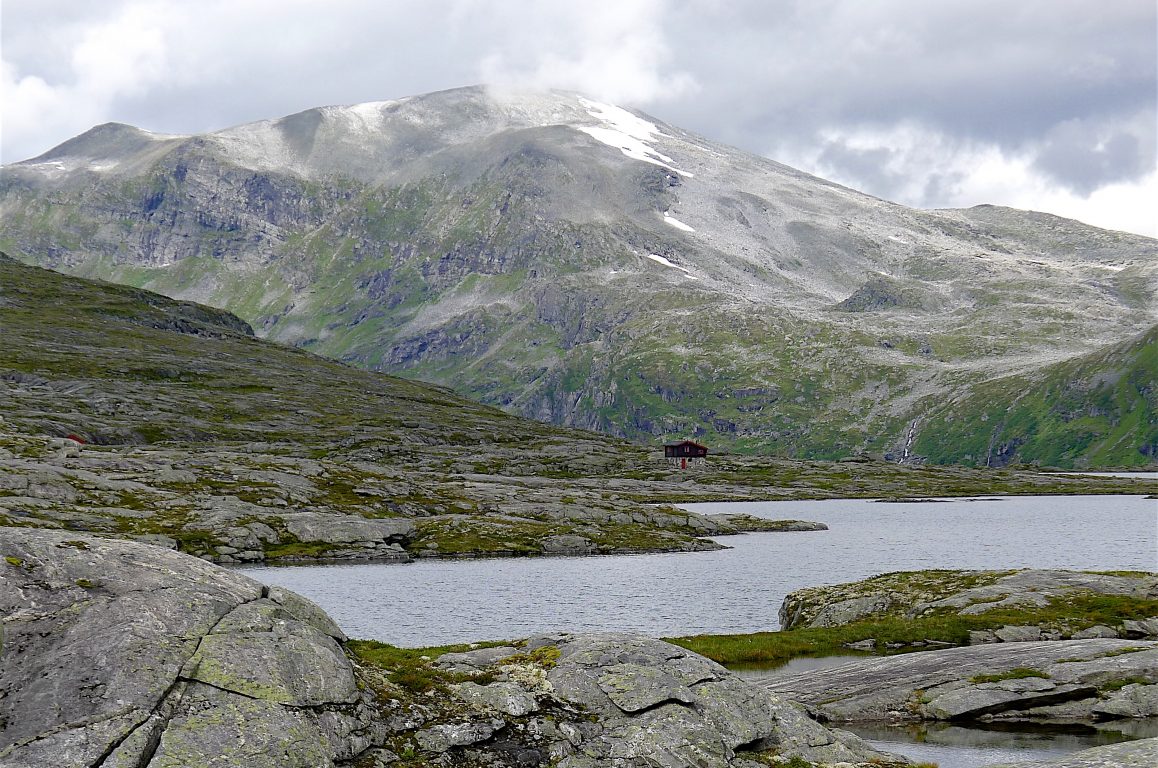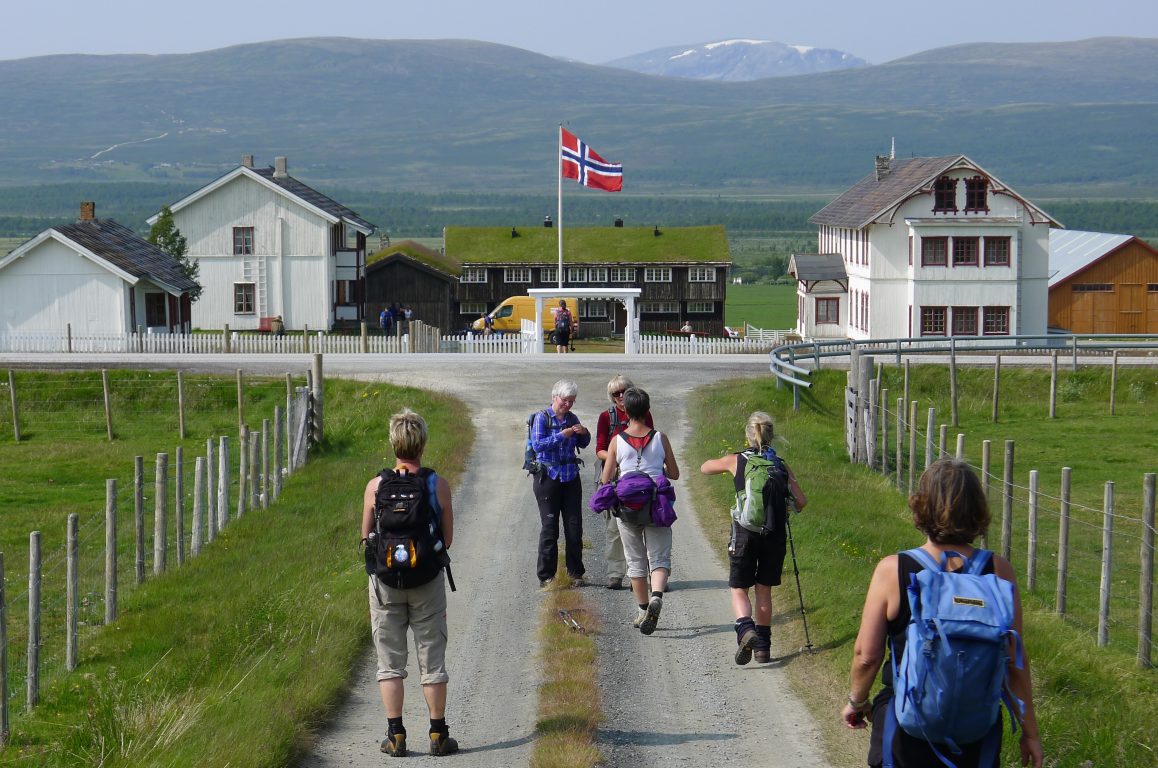 Need more help?
If you need more help or guidance, Fjordhagen AS in Valldal is always ready to help you.

Contact person: Terese Jemtegård Moen
Phone: +47 928 05 659
E-mail: terese@fjordhagen.com
Route suggestions along Valldalsleden
[[ notice ]]
We found no trail suggestions.
Try to filter on something else.