Oslo Pilgrim Center
Oslo Pilgrim Center is located centrally in Oslo on the beautiful St. Hanshaugen. For most pilgrims, the center is a natural place to visit for information, advice, tips and guidance, before embarking on their pilgrimage on Gudbrandsdalsleden.
The natural starting point
The Pilgrim Centre of Oslo is one of six regional pilgrim centers along the Gudbrandsdalsleden. We are here to help you with information and guidance so that you can accomplish your goal on making your pilgrimage to Trondheim. – The regional pilgrim centers are funded by the State of Norway, our services are free of charge.
The pilgrim centre is located 50 meters from the Gamle Aker Church, the oldest church and building in Oslo dating from the 12th century, along the west path of the Gudbrandsdalsleden, 20 minutes on foot from the Central Station in Oslo.

St. Hallvardsvandring fra Drammen til Oslo
Bli med på St. Hallvardsvandring fra Drammen til Oslo!
I år er vandringen oppdelt på to dager uten overnatting. Dag 1: Drammen til Røyken kirke
Dag 2: Lysaker til St.Hallvardskatedralen
Oppmøte lørdag 8. mai kl 10 på Bragernes torg i Drammen. Vi følger pilegrimsleden forbi Frogner kirke og fram til Huseby hvor vi ser Husebyhaugen og følger opplegget for St. Hallvardsrunden via Gilhusodden og forbi Gullaug kirke. Dette er en flott måte å bli bedre kjent med St. Hallvard.
Dette er del 1 av en to dagers vandring inn til Oslo og St. Hallvardskirken i Gamlebyen. Del 2 går fra Lysaker til St. Hallvardskirken hvor biskop Kari Veiteberg møter oss. Vandringen ledes av Anna Runesson som både er leder av pilegrimssenteret i Oslo og pilegrimsprest. Vandringen er gratis men vi trenger å vite hvem som blir med for å planlegge smitteverntiltak etc. Meld dere derfor på (navn og telefonnummer) til oslo@pilegrimssenter.no eller tlf. 480 52 949.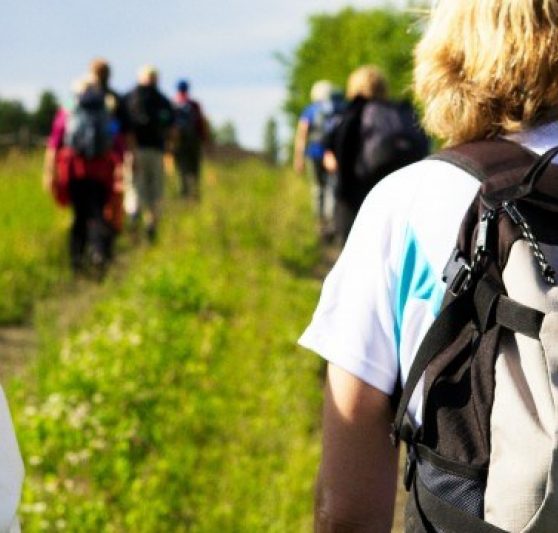 To be well prepared
At the Pilgrim Centre you get all the information you need for your pilgrimage. You can buy your pilgrim credential, badges and stickers to have on your rucksack or jacket. We have overview map and guidebooks in all available languages (Norwegian, German, Dutch, Italian, English). We have knowledge of temporary adjustments and changes to the path and the places of accommodation. – All it takes to make you well prepared!
Blessing of Pilgrims
At the Pilgrim Centre of Oslo you can also, independently of your confessional or religious belonging, receive the pilgrim's blessing. Experience how it is to be sent off on your pilgrimage the same way medieval pilgrims started their pilgrimage, with a blessing. Every pilgrim receiving the blessing also receives a blue or green ribbon to help you remember the blessing you have received. – When at the pilgrim centre, remember to ask if the pilgrim priest is available to give you the blessing!
Mail:
oslo@pilegrimssenter
Telephone / Address:
(+47) 480 52 949 / Akersbakken 30, 0172 Oslo
Open:
During the Pilgrim season, June 15 - August 15
Weekdays: kl.10am-2.30pm.
Weekends: 10am-noon.

Off season, August 16 - June 14
Weekdays: kl.10am-4.30pm.
Weekends: closed

Due to Corona, please, call in Advance tp schedule a visit.