Pilgrim Center Hamar
Pilgrim Center Hamar, is a meeting point, beautifully situated by Lake Mjøsa and Domkirkeodden, in the place that was once a medieval town, Hamarkaupangen. You are welcome to stop by!
Pilgrim Center Hamar is a meeting point, one of six Pilgrim centers along the Gudbrandsdalen valley section of the St. Olavs Ways. We are responsible for the organization of pilgrimage walks through the Hamar region, as well as providing guidance further along the path of Gudbrandsdalen.
Accommodation for pilgrims
The center offers a separate pilgrims' hostel with two dormitory rooms, sleeping respectively four and six guests. The hostel is based on self-catering in a fully equipped kitchen. Shared bathroom with shower, toilet and laundry fascilities. Food, supplies and eateries are within walking distance. Many pilgrims also choose to stay for an extra day of rest.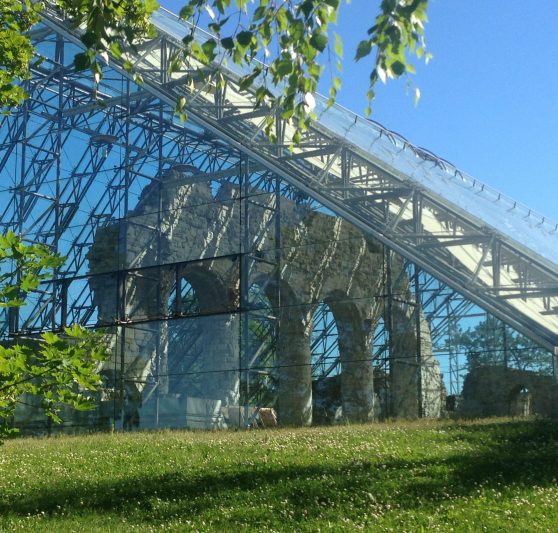 Historic location
The Pilgrim Center and Domkirkeodden are located on the remains of the only inland medieval town in Norway. It was the site of Hamar Cathedral, the Bishop's castle, Saint Olav's monastery, a herb garden, hospital and school. The ruins of the cathedral is now protected by a structure of glass and steel. "The glass cathedral" is still a natural hub for pilgrim walks. (Foto: Ana Isabel Sauter)
The main focuses of the center
The center focuses on several themes. Our main role is to provide guidance and help to facilitate pilgrimage walks. Locally the center contributes to the development of activities along the pilgrim path in our region.
The center will contribute to a sustainable development of businesses, through local walks, events and activities. The development of the Pilgrim´s path is close partnership with the municipalitis, county, church, cultural life, voluntary organizations, museums and businesses.
Well marked routes and information
Well marked routes, information points and rest areas, contributes to a better pilgrimage experience, as well for the locals - for the benefit of public health and dissemination of cultural heritage. Marking of the path, cultural monuments and accommodation are done in partnership with the municipalities and voluntary groups.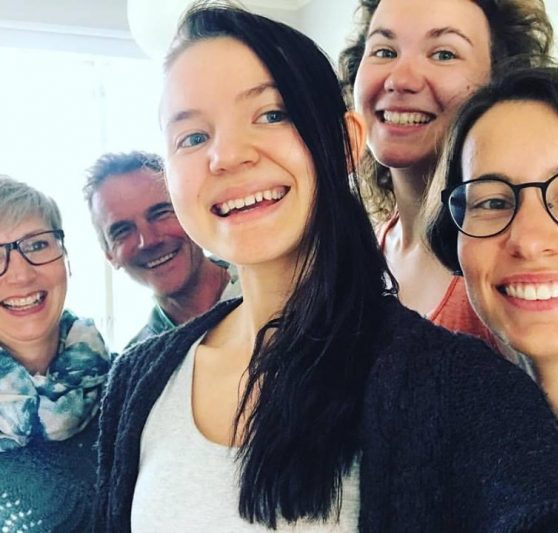 Visitor and information center
From medio May until September, the Pilgrim Center is both a visitor/ information center as well as a pilgim´s hostel. Skilful hosts and volunteers, contribute to the good feedback.
Contact information:
Email:
hamar@pilegrim.info
Phone:
(+ 47) 474 78 266
Adress:
Storhamargata 125
2315 Hamar
Opening hours:
June 15 - August 15: 9 -18, every day.
From August 16, Monday - Friday from 9-16, or by appointment (the accommodation).
Price:
300 NOK per person. Shared shower/toilet. Self-catering. Wifi. Bed linen and towels included.
Distance:
2,1 kilometers to Hamar train station. Free bike rental. 1 kilometer to shopping mall.