The Sustainable Reststop Project
With support from the DNB Savings Bank Foundation, we set focus on sustainability, innovation and the environment along Gudbrandsdalsleden. At the same time, we better the conditions for our pilgrims.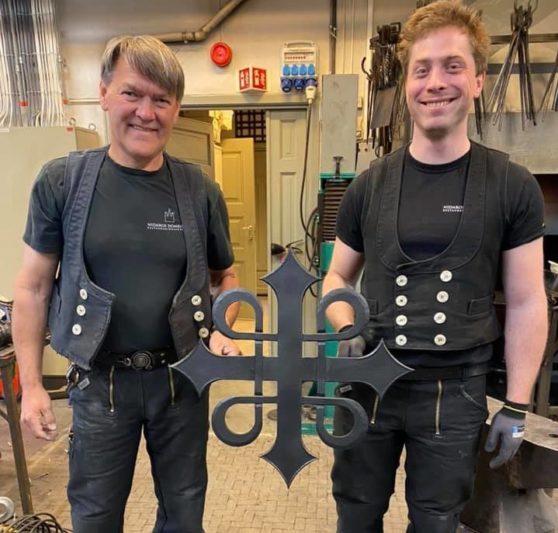 Pilegrimssymbol i smijern
Våre flinke kolleger i Bygghytta ved Nidarosdomen har laget et flott smijernssymbol som skal henge ved inngangen til Pilegrimsbua. Vi gleder oss veldig til å se det montert på veggen med tørrmuren som bakgrunn! I lenken under kan dere se deler av prosessen på film.
Filmsnutt fra smia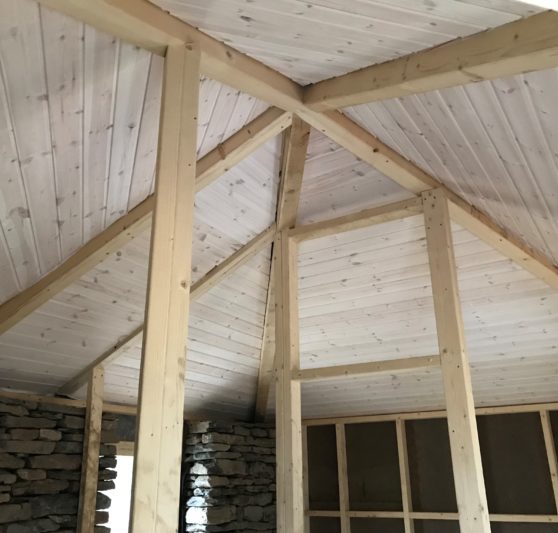 Pilegrimsbua i Stange tar form
Det første bygget begynner å ta form og kan besøkes til sommeren i Stange Almenning. Vi var på befaring med gode samarbeidspartnere i begynnelsen av mai og er svært fornøyd med resultatet så langt. Vi gleder oss til fortsettelsen og planlegger åpning av pilegrimsbua på pilegrimsledens dag 6 juni. Se lenke for flott artikkel i Stangeavisa om prosjektet.
Pilegrimshytte ved granerudsjøen
Background
We want to facilitate for good experiences for everyone along the pilgrim path. In the last 8 years, we have seen an average increase in the number of wanderers of around 30% per year. The increased traffic on the trail requires good infrastructure, not only to provide good experiences for the pilgrims, but also to protect the environment as much as possible.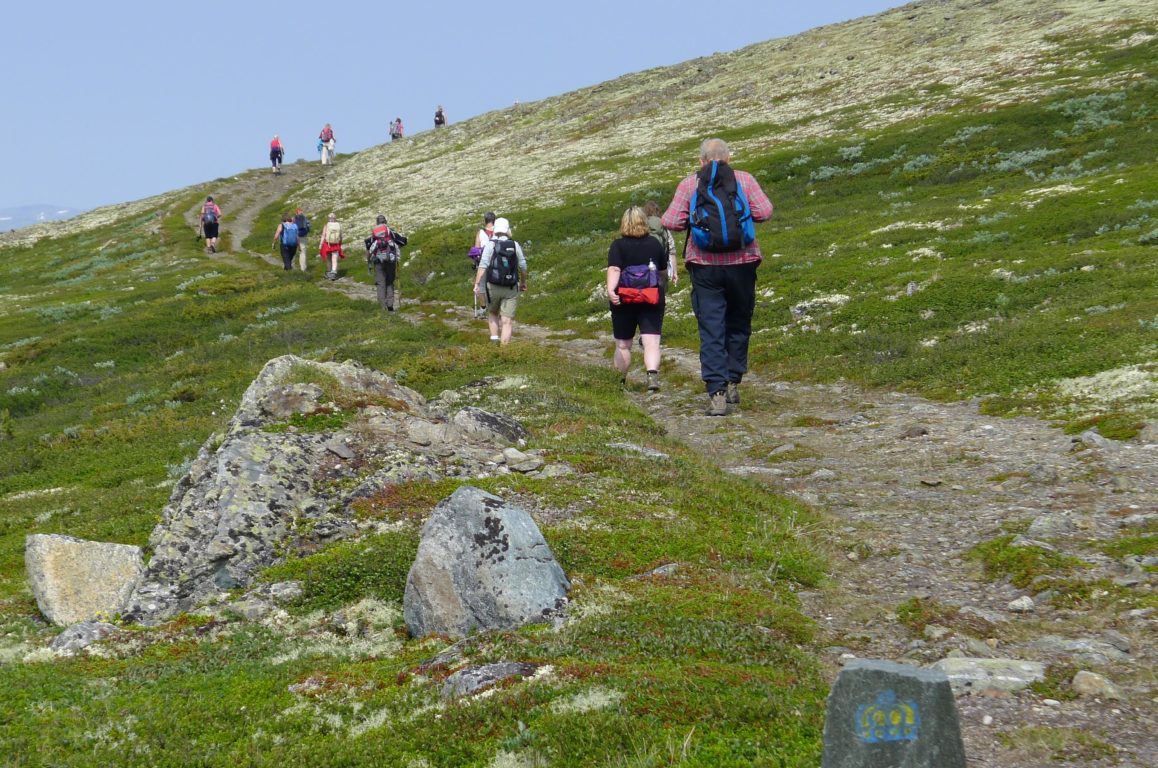 Sustainability and environment
In this project, 6 innovative and sustainable rest stops along Gudbrandsdalsleden will be developed and placed. The rest stops will, among other things, give pilgrims access to clean water, toilet facilities, information and the opportunity to charge their mobile / GPS. We are now preparing to set up the first rest stop this autumn.
During the development phase of the project, it has been important to take into consideration that the rest stops will be placed in different types of terrain and must fit into the varied landscape we find along the trail. They should be able to stand in deserted areas without access to municipal water or electricity and we have therefore worked to find innovative and sustainable solutions for technology and design. Clean water, toilets, charging options for telephone or GPS have been important focus areas.
We wish to achieve good synergy effects of the project. As the first part of the development phase, to inspire and include the younger generation in the pilgrimage work, we therefore invited architecture and design students to a competition, where they could come up with proposals for innovative and sustainable designs and solutions.
We hoped for contributions that could create a link between the pilgrimage tradition and modern people's needs and culture, technology, new architecture and Norwegian building materials. We had an exciting and talented jury with us, with representatives from architecture, landscape architecture, tourism, industrial design, as well as culture and outdoor life. They gave good input and made a thorough, professional evaluation of each individual contribution. After the competition, we were left with three great proposals with different qualities that we have used as inspiration in our further work.
The final result is designed by civil architect Marie Louise Anker, who works in Nidaros Cathedral's Restoration Work as director of cultural heritage management.
Idékonkurranse på utformingen
Vi ønsker å oppnå gode synergieffekter av prosjektet. Som første del av utviklingsfasen, for å inspirere og inkludere den yngre generasjonen inn i pilegrims-arbeidet, inviterte vi derfor arkitekt- og designstudenter til en idékonkurranse, hvor de kunne komme med forslag til innovativ og bærekraftig design og løsninger.
Håpet var å få inn bidrag som kunne skape en kobling mellom pilegrimstradisjon og moderne menneskers behov og kultur, teknologi, ny arkitektur og norske byggematerialer. Vi hadde en spennende og dyktig jury med oss, med både representanter innen arkitektur, landskapsarkitektur, reiseliv, industriell design, samt kultur og friluftsliv. De hadde gode innspill og gjorde en grundig, fagmessig evaluering av hvert enkelt bidrag.
Etter konkurransen satt vi igjen med tre flotte forslag med ulike kvaliteter som vi har brukt som inspirasjon i vårt videre arbeid. Det endelige resultatet er tegnet av sivilarkitekt Marie Louise Anker som jobber i Nidaros Domkirkes Restaureringsarbeider som fagdirektør for kulturminneforvaltning.
Choice of Materials
One of the three best proposals in the competition used stone as a building material. This inspired us to include a course in dry masonry as part of the layout of the cabin. This is intended as an extra bonus for the local community in that the project shares useful knowledge about this traditional craft. Two of the walls will be built during this course. We have now worked out the details around the course plan and have posted an invitation to register for the course.
The rest of the cabin will consist of local, short-traveled wood, a renewable and environmentally friendly building material.
On the roof, there will be an innovative twist on the traditional peat roof, in the form of sedum mats. These will contain plants in the stonecrop family that can be found locally in the area where the rest stop is to stand. The plants are hardy succulents and thrive in a thin layer of substrate, which makes the roof much lighter than a traditional green roof. This also gives weeds and other plants poor growing conditions, which makes it easier to maintain.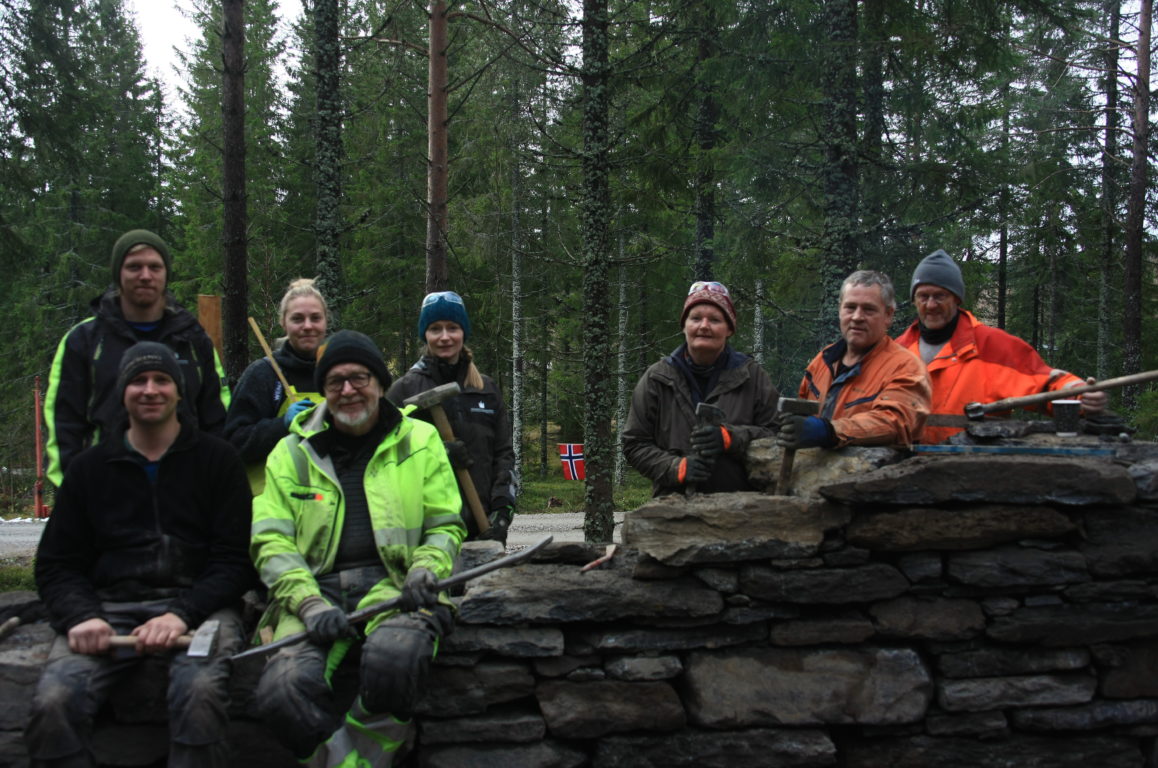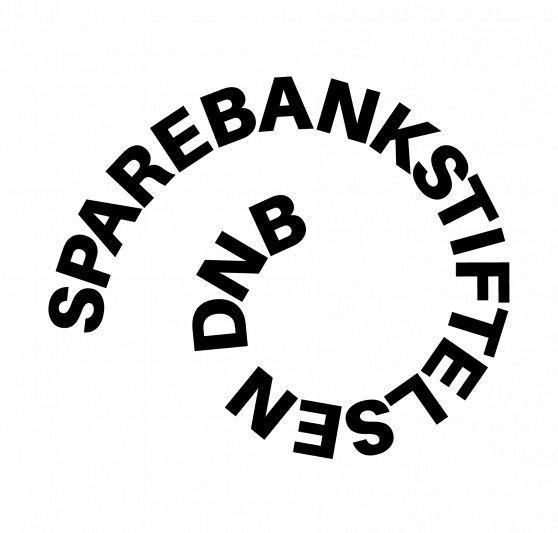 The DNB Savings Bank Foundation
he DNB Savings Bank Foundation supports the National Pilgrim Center through the financing of the project. You can read more about the DNB Savings Bank Foundation here
Les mer