Båt
Pilgrim boat from Trondheim to Tautra
News! Now you can take the pilgrim boat both from Trondheim to Tautra and from Tautra to Trondheim!
Period
June 1st to August 31st.
Trondheim-Tautra
Mon, Wed, Fri at 11.30
Tautra-Trondheim
Mon, Wed, Fri at 10.00
Price:
250kr pr. pilgrim on the regular dep.
Contact:
Jan Kjørsvik tel. +47 911 36 760 / jan@frostahageby.no
Webpage:
https://utpaasjoen.no/pilegrimer/
Give your feet a break and experience the beautiful and lush Trøndelag coast as a part of your pilgrimage.
Joining the trip is skipper and guide Jan Kjørsvik who has a lot of knowledge to share about the area.
St. Olavsleden is marked both ways between Stiklestad and Trondheim. Why not start your journey in Trondheim and walk or cycle the other way? Perhaps you want to try the pilgrim life for a long week-end in beatiful Tautra and Frosta?

Regular departure through the summer on Monday, Wednesday and Friday

at 10.00 from Tautra to Trondheim and
at 11.30 from Trondheim to Tautra
The boat can accommodate 10 passengers and 4 bicycles.
The pilgrim boat can also tailor trips as desired, both fishing trips and overnight trips, you can also take the boat to historic Steinvikholmen and walk the last miles towards Nidaros Cathedral from there. Contact skipper Jan Kjørsvik for offers.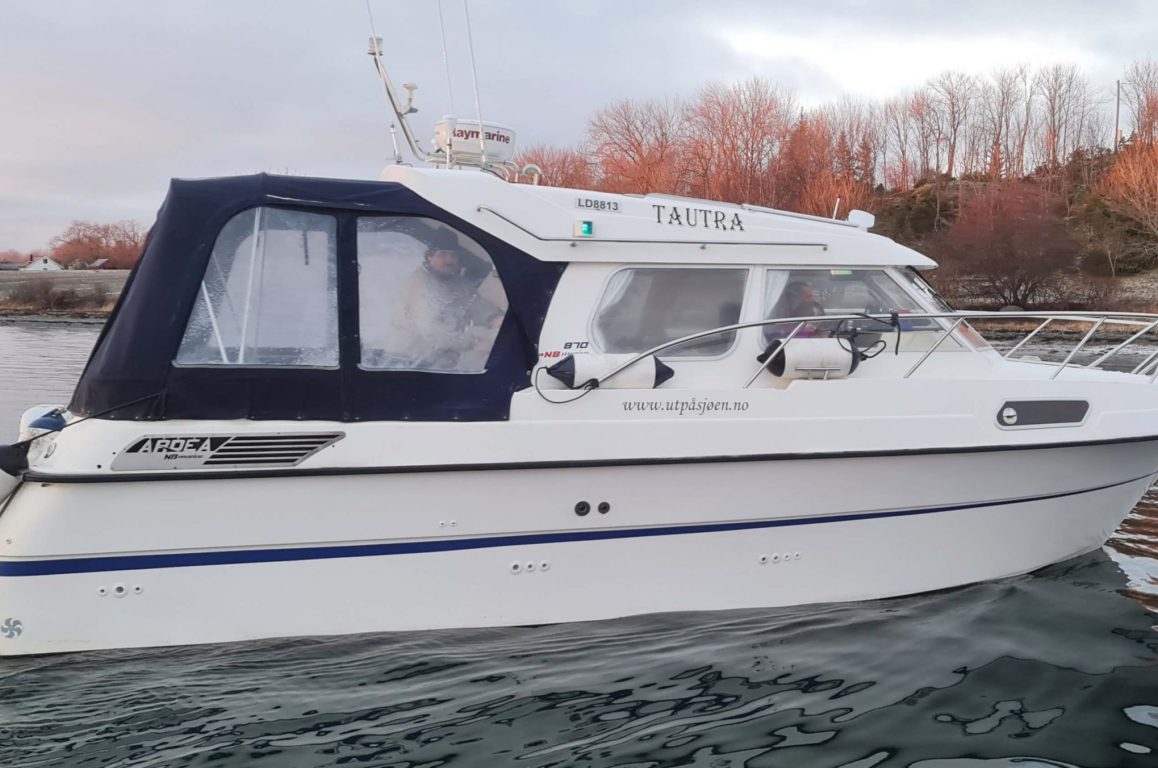 Prices 2022:
Regular departures:

Monday, Wednesday and Friday:

For the regular departures the ticket costs NOK 250. pr pilgrim.


For departures on request:

Trondheim - Tautra min. NOK 2,500.- pr. trip, over 5 people comes a supplement of NOK 500.- per person.
Mostad -Steinvikholmen min. NOK 2.000.- pr. trip, over 5 people comes a supplement of NOK 400.- per person.
The trips are booked with 2-3 days notice before the trip is completed.
Feel free to use the contact form when ordering: Contact form
In bad weather, the departure can be canceled.