Anniversary with pilgrimage breakfast at Lian
On the occasion of the St. Olav Ways 25th anniversary, the National Pilgrim Center and Trondheim Pilegrim Center invite pilgrims, festival participants and the people of Trondheim to a breakfast from the café at the Pilegrim Center and musical performances at Lian. Together we then walk down to Nidaros Cathedral and the opening of the festival Olavsfest.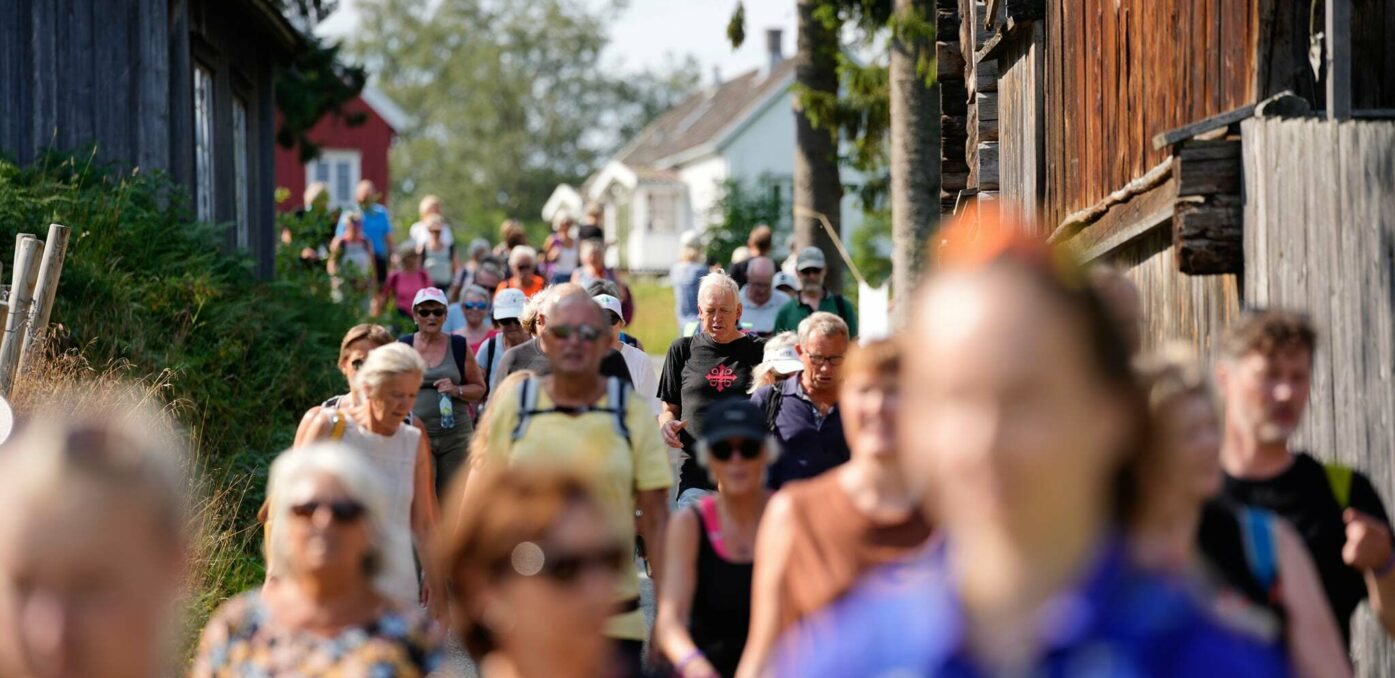 Join the celebration!
This year it is 25 years since Crown Prince Håkon Magnus declared the Pilgrim Trail open. This happened during Olavsfest - July 29, 1997. Since then, the St. Olav Ways has gained status as a European Cultural Route, and has become nine different paths towards Trondheim and Nidaros Cathedral.
- The number of pilgrims who walk shorter or longer walks towards Nidaros Cathedral increased year by year until the pandemic. Now we are really excited about how many people will be seen along the trails this summer, says Hans Morten Løvrød, head of the National Pilgrim Center.
The first pilgrims arrived almost 1000 years ago. When the Lutheran Reformation reached Norway in 1537, the worship of saints was banned and pilgrimages ended. Until the pilgrims in modern times again began to go to the cathedral in the north.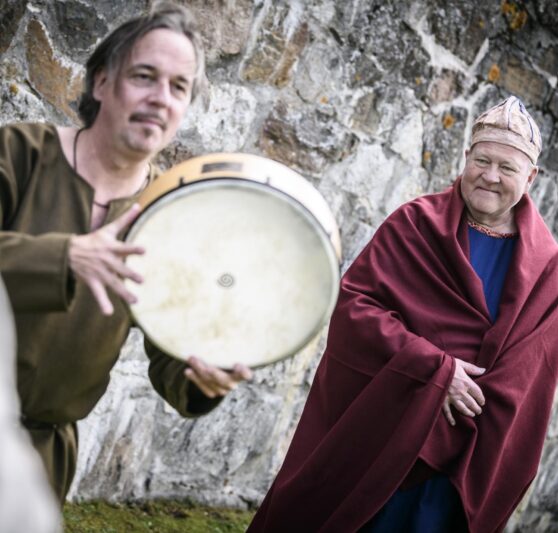 Folk music with roots in St. Olav's history
The 25th anniversary is marked with anniversary walks from both Oslo in the south and Selånger in the east - to Trondheim and Nidaros Cathedral. The last stop for the anniversary walkers will be the traditional pilgrimage breakfast at Lian on 28 July. During breakfast this year, music with roots in St. Olav history will be performed - the concert «A Nordic history» by the three Swedish folk musicians Göran Månsson, Ulrikka Boden and Niklas Rosvall. After breakfast, we walk together down to the center to watch the opening of Olavsfest in Borggården in Erkebispegården.
Program
| | |
| --- | --- |
| 08.00 og 08.30 | Free tram from St. Olavs gate to Lian |
| 08.30 - 10.00 | Free breakfast and morning concert by Lianvannet, with Scandinavian folk music inspired by St. Olav |
| 10.00 | Pilgrimage for everyone from Lian to Nidaros Cathedral |
| 13.00 | Olavsfest opening event in Borggården. Free. |