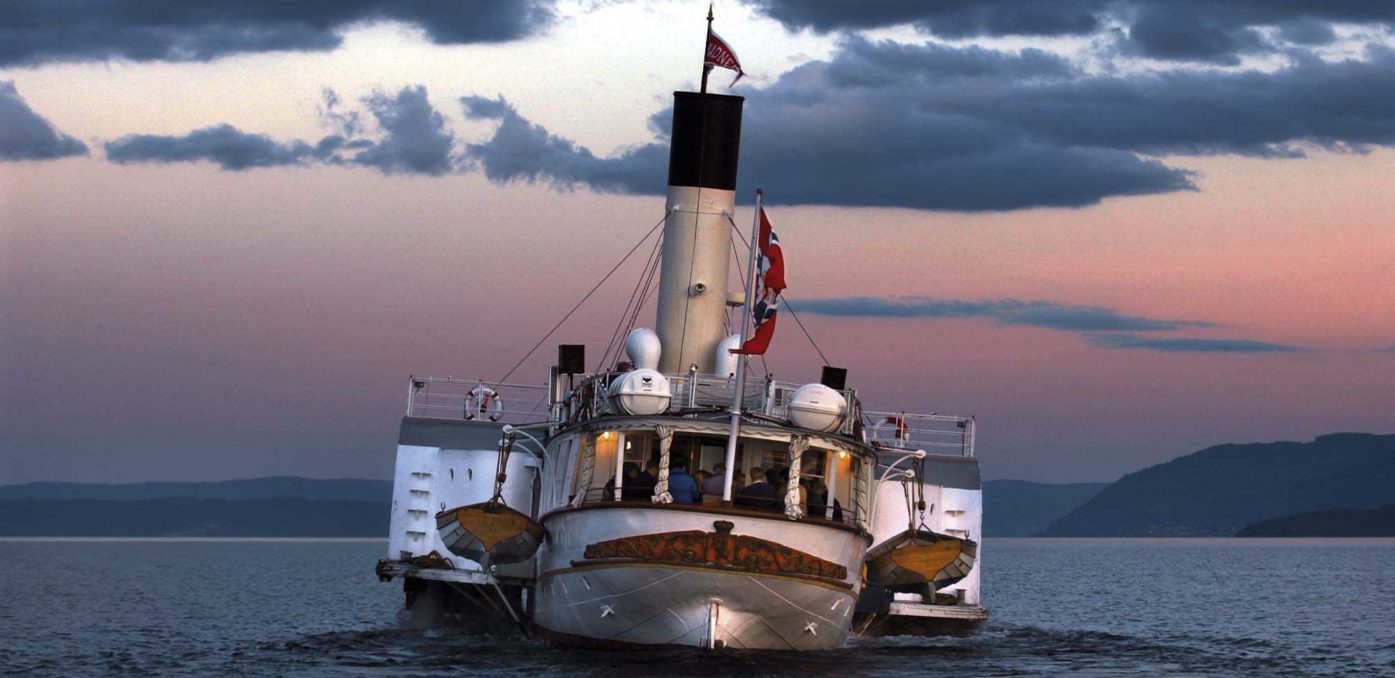 The waterway across Mjøsa Lake was formerly widely used as part of the pilgrimage route to Nidaros. In the Middle Ages, many pilgrims came by sea to Hamar and arrived by boat along Mjøsa coastline. Today's pilgrims can follow the pilgrim route across Lake Mjøsa onboard DS Skibladner.
Skibladner is a pilgrim boat and therefore offers a special price for pilgrims with a pilgrim's passport. In the ship's salons you can order light dishes, such as sandwiches and salads or treat yourself to Skibladner's traditional salmon and strawberries. The world's oldest paddle steamer still in timetabled service, runs between the ports of call Eidsvoll, Hamar, Gjøvik, Lillehammer, Moelv, Brumunddal, Atlungstad, Evjua, Kapp and Nes.
The steamer is named after Skíðblaðnir, the ship of Freyr in Norse mythology.
Find out more about DS Skibladner HERE.
Photo: Oplandske Dampskibsselskap.